Create container service
Create container service
Return to the [Lightsail console] interface (https://lightsail.aws.amazon.com/ls/webapp/home/). Click on the Container tab.

Click Create container service
Select a location for your container service by selecting an AWS Region near you or near your customer. For this lab, we will use Region Singapore.
Choose the level of container service configuration you will need (including memory and processing power). The configuration you choose determines the compute power, memory, and cost of your container service.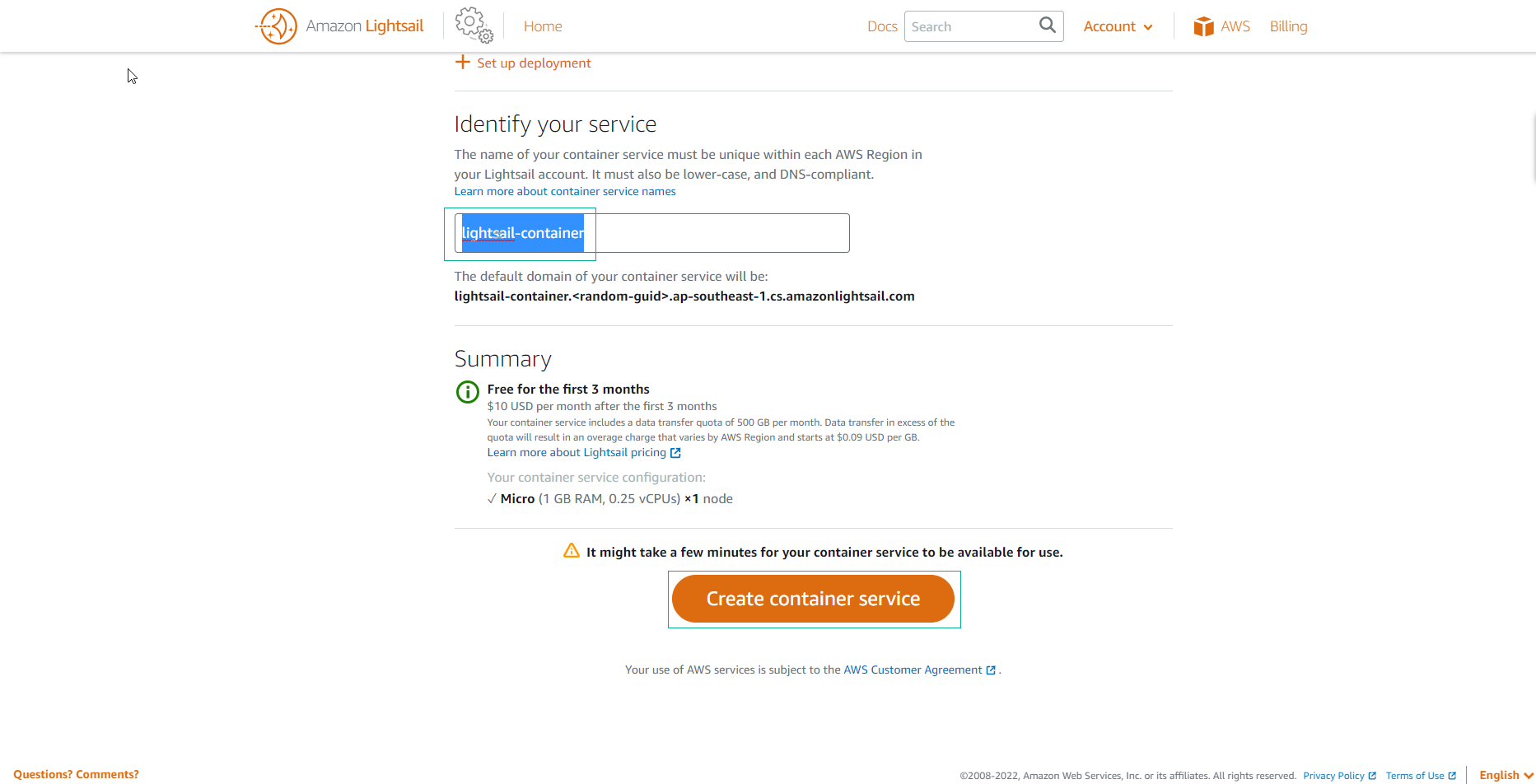 Scroll down, name your container service lightsail-container then click Create container service.
It will take a few minutes for the container service creation to complete and the status to change to Ready. The next step we will perform a deployment from a container image taken from the public repo (public repository).